Meet Our
Epoxy Resin Products
Suitable For All Areas
Meet Our
Epoxy Resin Products
Suitable For All Areas
Wide range of products
suitable for Commercial
& Residential Flooring
Download our product catalog for a full list
of our product details

---
Residential
Our products offer residential flooring solutions that are durable enough to withstand heavy traffic, will not stain like tile grout or carpet and does not easily scratch like hardwood.
---
Stain and chemical resistant
Variable levels of slip resistance
Fully customisable, endless pattern and colour options
---

---
Medical
These seamless flooring systems ensure that there are no openings, voids or grout lines where dirt, bacteria or chemicals can become trapped. The non-permeable nature results in a fully anti-microbial floor with optional contiguous built-in cove base.
---
Highly chemical resistant 'novolac coatings'
hermal shock resistant for areas subject to steam cleaning
Seamless, non-permeable and anti-microbial surfaces
---

---
Warehouse
Coated concrete warehouse floors also provide safety benefits. It is very easy to address spills on a coated floor and spills can be cleaned quickly to reduce slipping. Also, safety may be included as part of your coatings finish.
---
Anti-slip
Suitablw for high-traffice areas with heavy machinery
FDA, USDA, CIFA acceptable
---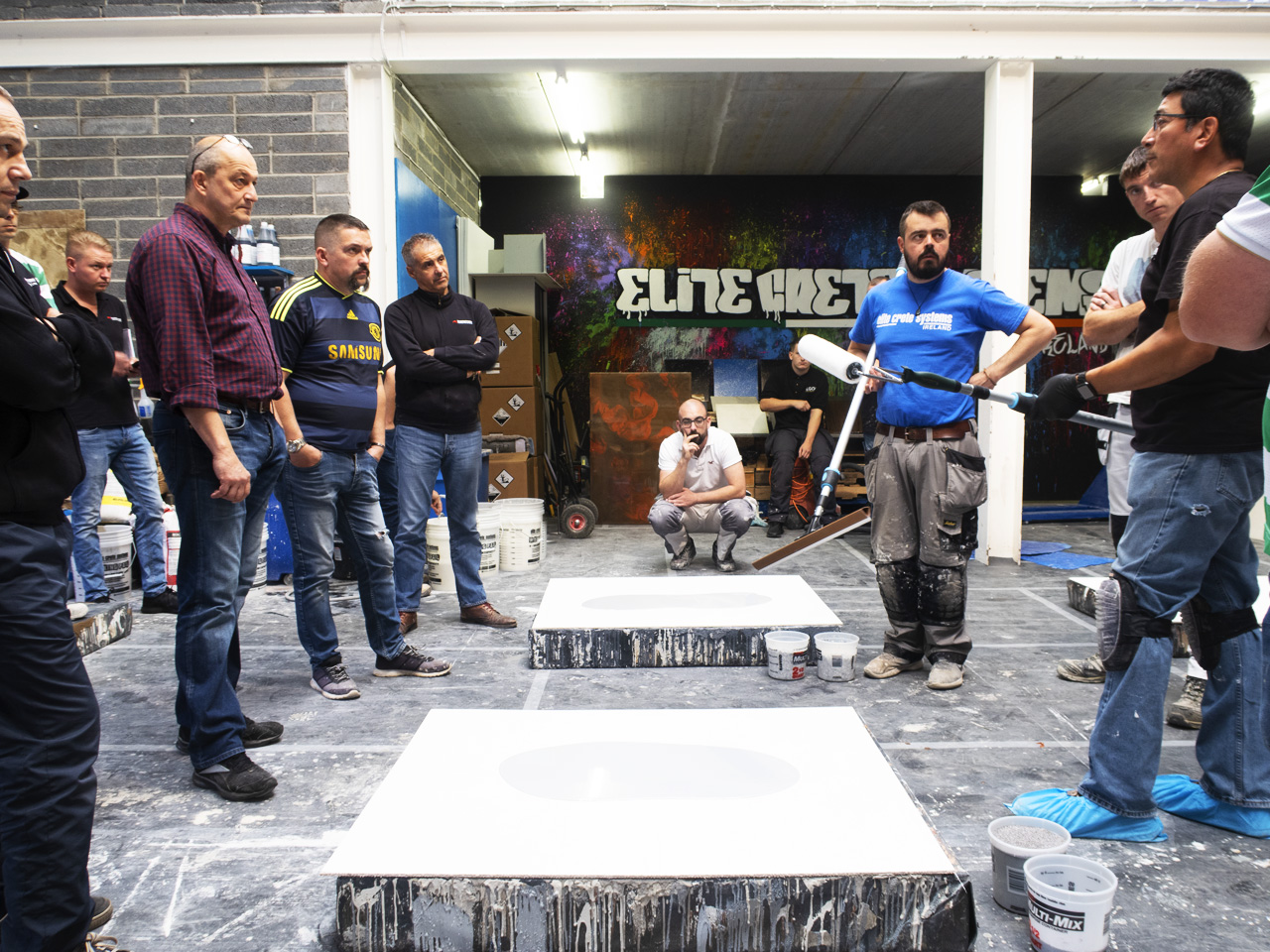 Trained &
Approved
---
Become part of the Elite Crete family, after training you will become fully certified and you'll have the support from us here at Elite Crete Ireland. Helping you to secure and price your own jobs.
Custom solutions
to meet all project
requirements.
Fully Seamless Solution

---
Creating a fully Antibacterial flooring system in your home or work place. No more looking after dirt catching grout lines.
Certified Experience

---
Join our team by becoming a certified installer of epoxy resin flooring.
Production

---
We match precise engineering with premium raw materials and performance additives in a controlled environment to ensure consistency and quality.