Epoxy Resin
Training Seminars
Epoxy Resin
Training Seminars
Training in a wide
range of epoxy resin flooring products
and exterior overlays.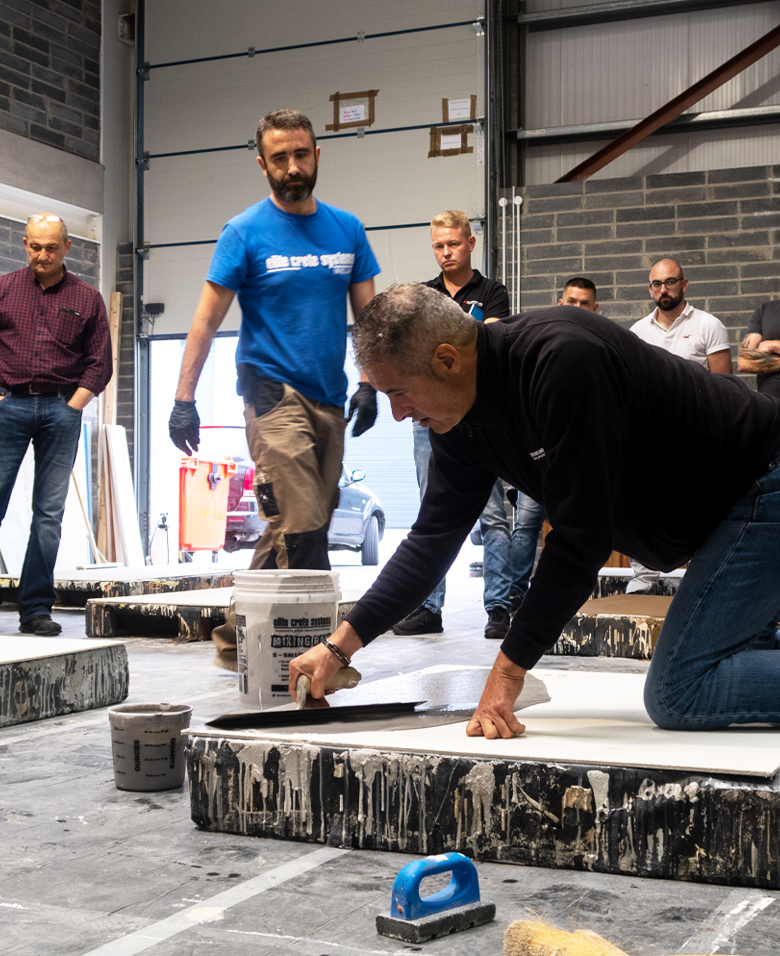 Become a supplier and installer of a wide range of epoxy resin flooring products and outdoor concrete overlays.
2 Day Course
Full technical support
Training in epoxy resin seamless flooring & concrete overlays
Become a trained & approved installer of our market leading seamless product
Lunch included
---
We take our concrete flooring trainings and certifications very serious and in return, we want attendees to take them serious too.
Become Apart
Of Our Team
---
This isn't about us putting on a "demonstration" where someone less experienced than you is just going through the motions or reading out of a book. At the same time, this isn't where someone more experienced than you creates a frivolous piece of unsellable, complicated beauty. Training and certification from Elite Crete Systems will teach you real-world applications, finishes and techniques that make and save you money.